We tend to like authentic, clear and simple things. Our wines embody these characteristics. In a world that becomes more complex by the minute, we stand for the accentuation of fine, regional specialties as well as simple and concise product design.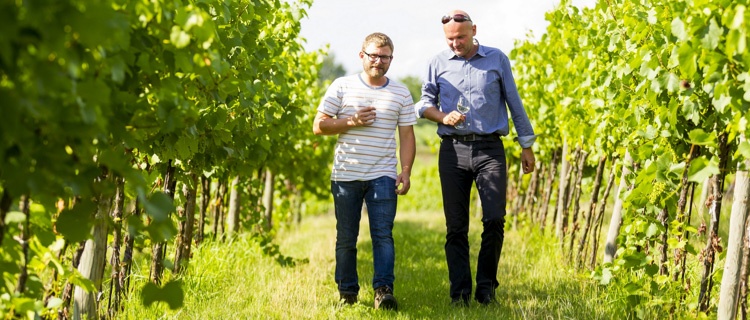 Our most important wine variety is Grüner Veltliner and this wine is our main focus. Rotburger and Chardonnay complement our portfolio.
We will experiment with new and different grape varieties in the near future to fully realize the potential of our vineyards.
Vineyards are the most important element.
Happy vines are the basis for good wine. Therefore we prefer to provide our wines with everything they need to develop on their own and we only intervene in the winemaking process when it is absolutely necessary.
We truly believe in the old saying "good things come to those who wait". We only start selling our DAC and DAC Reserve wines in June and September of the following year. Our red wines are even aged for three full years.
Be in good company.
Artur Toifl & Reinhard Winiwarter